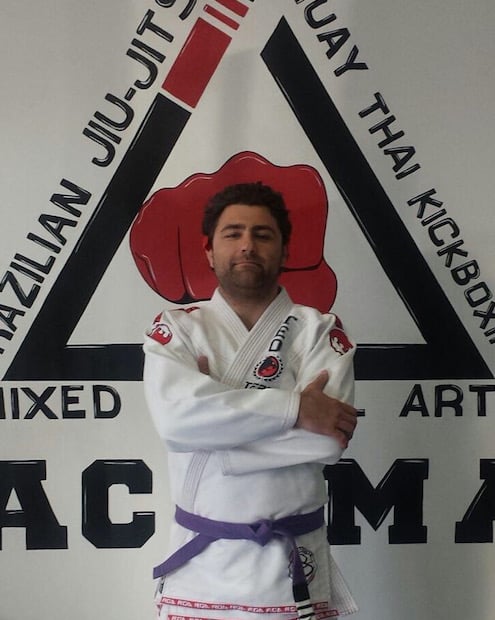 DANE TABANO
Gracie Brazilian Jiu-Jitsu, and Wrestling Instructor
Dane Tabano is a highly-decorated career athlete and coach in the sport of wrestling. He was a three-time New Jersey state medalist and international-style All-American in high school, capping off his career at The University of Michigan, where he competed for the Wolverines, earning Big Ten Athlete of the Week honors and posting a 32-18 record. He served as an assistant wrestling coach at New York University and multiple New Jersey high schools, and also helped found The Apex Wrestling School, one of the most renowned wrestling schools in the nation.
Instructor Dane Tabano earned his Brazilian Jiu-jitsu Purple Belt from Teo and Patterson and then recently earned his Brazilian Jiu-jitsu Brown Belt from Professor Joe Diamond in June , 2015. In his first year training BJJ, Dane won a Pan American No-Gi title and advanced to the semi-final round of the Abu Dhabi No-Gi World Team Trials.
After receiving his purple belt from Teo and Patterson, Dane moved from Bergen County to Cape May County and took three years off from the sport. He joined the ACMMA team last year to reinvigorate his career as both a competitor and instructor.