Krav Maga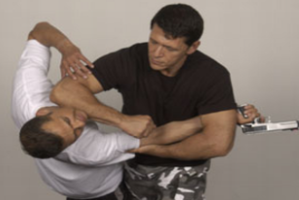 Having EXPERIENCE in Krav Maga classes is one of the best weapons you can possess. Your ammunition is your arsenal of bone-shattering blows and precision moves that will debilitate anything in your path.
learn more
Mixed Martial Arts
Few can say they've trained under instructors as skilled as the ones teaching our Mixed Martial Arts program. From 3 time Pan-American Black-Belt champions, IBJJF Brazilian Jiu-jitsu Black Belt Champions of Jiu-jitsu, Kickboxing, MMA, and Submission Grappling and top competitors who lead their class, you will learn mixed martial arts the RIGHT WAY!
learn more
Muay Thai Kickboxing
As you learn the time-honored principles of feared warriors, you'll develop power, speed and endurance while your body is chiseled into its ultimate form. All the while, our trained martial arts instructors will pass their knowledge onto you, allowing you to outwit and outsmart even the most savvy of opponents.
learn more
Get Fit and Go Home Safe! Learn Real Krav Maga Self Defense!
Experience the Best Krav Maga School !
See results in no time! We are conveniently located near Northfield, or Philadelphia, Pennsylvania. If you want to get in shape and learn real Krav Maga, Mixed Martial Arts and Muay Thai Kickboxing then Krav Maga Elite is the perfect place for you!