Kick Your Fitness Program into Gear and Turn Your Body into a Lean, Mean Fighting Machine!
Muay Thai Kickboxing at Diamond Mixed Martial Arts in Center City Philadelphia is a no-nonsense way to transform your body into a fit, toned weapon!
Often referred to as the Art of Eight Limbs, Muay Thai Kickboxing is the national sport of Thailand and traces its roots back to ancient battlefields. This unique art has stood the test of time, thanks to Its distinct difference over other martial arts. Using your hands and legs to create an arsenal of eight punch, kick, elbow and knee strikes, you'll effortlessly take down any attacker.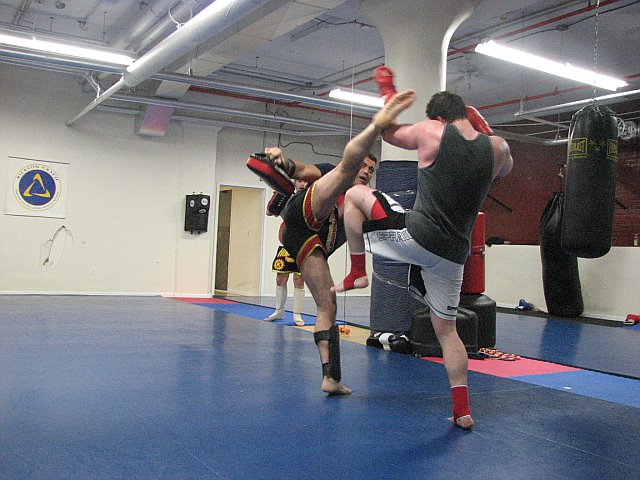 Become a Feared Warrior at Any Age
From young amateurs to battle-hardened professionals, our Muay Thai Kickboxing Program in Center City Philadelphia is for people of all ages and fitness levels. In no time at all, you'll gain the physical conditioning and mental acuity needed to master the art of Muay Thai and be ready for anything or anyone!
As you learn the time-honored principles of feared warriors, you'll develop power, speed, and endurance while your body is chiseled into its ultimate form. All the while, our trained martial arts instructors will pass their knowledge onto you, allowing you to outwit and outsmart even the savviest of opponents.
Experience the same fighting techniques that are taught to martial art masters, military personnel, and law enforcement agencies.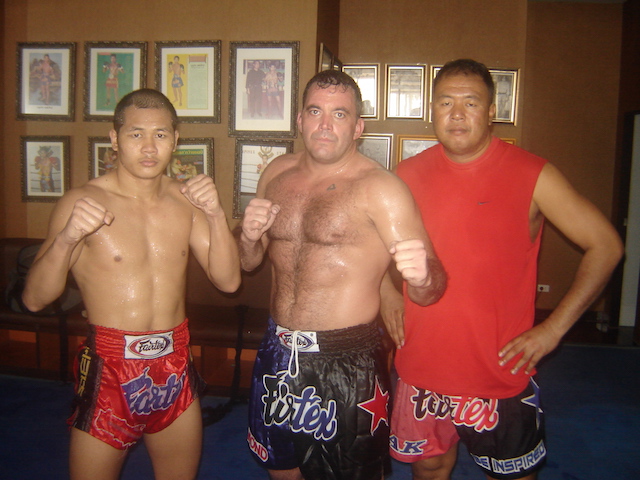 Learn From Trained and Certified Expert Instructors
It takes years to master the art of Muay Thai but, lucky for you, the Diamond Mixed Martial Arts is home to some of the best kickboxing instructors in Center City Philadelphia Pennsylvania.
Joe Diamond, Certified Muay Thai Instructor by Sakasem "Fairtex" Kanthawong is the program director. He is also a 3rd degree Black Belt in Brazilian Jiu-Jitsu and has served as a U.S. Army Combatives Instructor Level 7. Joe oversees a revered team of Martial Arts experts, certified trainers and combat medalists who are going to whip you into shape and uncage your inner lion!
Get fearless and fit today. Find out more by calling, or take a moment to request additional information online right from this page
Benefits of Kensington muay thai kickboxing
Increase flexibility and stamina
Develop equal proportions of strength and speed
Gain greater self-confidence and self-discipline through commitment and humility
Improve concentration and reduce stress
Boost energy