Be Ready for Anything and Never Be Intimidated Again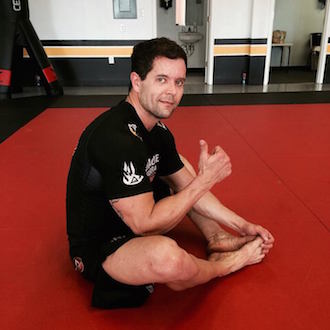 Discover Mixed Martial Arts Diamond-Style and Learn To Fight Like A Pro.
Lightning fast reflexes, incredible muscle tone and unwavering focus that will give you peace of mind...And that's exactly what you can get when you experience Mixed Martial Arts at Diamond Mixed Martial Arts in Center City Philadelphia.
High energy and high fun, Joe will teach you the most effective self-defense techniques while giving you the most exhilarating workout you've ever experienced.
From punches, kicks and joint locks, to choke holds, elbow and knee strikes you'll master all the moves of the most popular martial arts systems. Combining the popular Gracie-style Brazilian Jiu-jitsu with Muay Thai Kickboxing, grappling and boxing, your body will be transformed into a lean, mean, fighting machine.
A Master of Martial Arts
Few can say they've trained under instructors as skilled as the ones at Diamond Mixed Martial Arts in Center City Philadelphia. From 3 time Pan-American Black-Belt champions, IBJJF Brazilian Jiu-jitsu Black Belt Champion Competitors of Jiu-jitsu, Kickboxing, MMA, and Submission Grappling and top competitors who lead their class, you will learn mixed martial arts the only way you need to... the right way.
Don't hesitate for a second, when you can see REAL RESULTS, fast! Request free information NOW!
Benefits of Camden mixed martial arts
A killer workout that will put you in peak physical condition
Bone-crushing strength
Head-turning muscle tone
Impossible focus and unprecedented concentration