Develop Cat-Like Reflexes, Tone Your Body, and Strengthen Your Mind!
Here's just a glimpse of what you'll experience while learning Gracie Jiu-Jitsu at Diamond Mixed Martial Arts in Center City Philadelphia.
No matter what your age or fitness level, Gracie Jiu-Jitsu is one of the best styles of martial arts you can learn. Its focus on grappling, ground fighting and submission holds gives even the smallest person the ability to fight back against much larger and stronger aggressors.
And, best of all, as you gain the self-confidence and discipline that comes with Jiu-Jitsu, you'll be getting in the best shape of your entire life, thanks to a rigorous workout that uniformly works every muscle group in your body.
Whether you're a martial arts beginner or an experienced warrior, you'll quickly be able to learn and apply the techniques of Gracie Jiu-Jitsu to take down and subdue any assailant. By focusing on submission rather than striking, Jiu-Jitsu allows you to maximize your body's speed and power to crush your opponent!
Expert Instructors Trained and Certified By Legendary Gracie Jiu-Jitsu Masters...
You'll learn the art of Gracie Jiu-Jitsu at the hands of Joe Diamond. Joe Diamond is an Officially Certified 4th Degree Black Belt Representative Instructor under legendary undefeated Jiu-jitsu Champion Rickson Gracie and Luiz Palhares.
He is also a Certified Muay Thai Instructor and U.S. Army Combatives Instructor Level 3 and is an officially trained and certified representative of Rickson Gracie, 9th degree Black Belt and undefeated legendary champion of the Gracie Family.
Get started today by calling (267) 592-9477 or request free information from the form on the side of this page.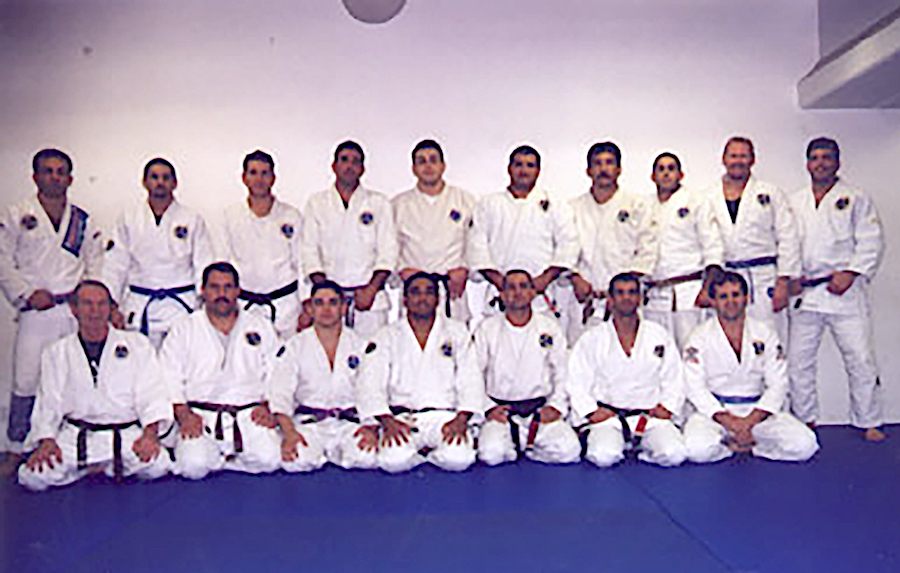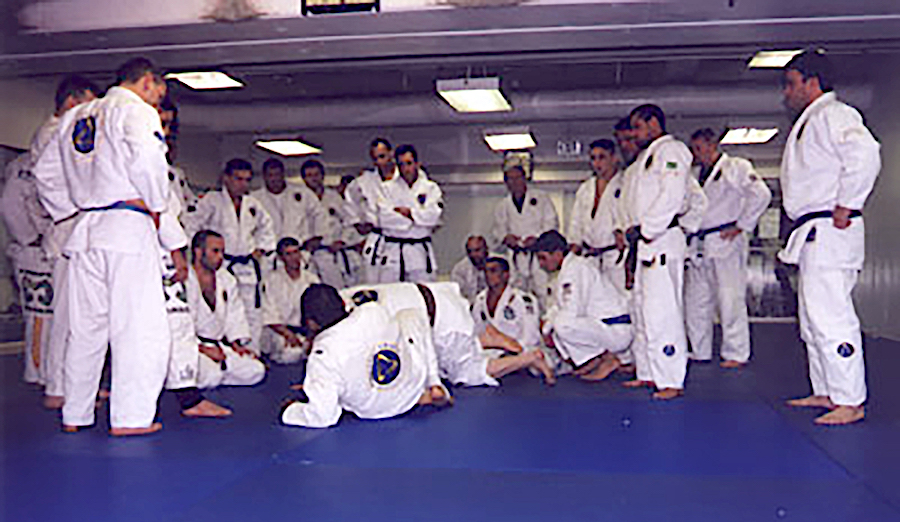 Benefits of Southwest Philadelphia gracie jiu jitsu
Gain cardiovascular and respiratory endurance
Enjoy improved strength and stamina
Demonstrate speed and agility
Improve coordination and flexibility
Perfect body control and balance
Gain self-confidence
Master self-discipline
Boost energy
Reduce stress levels
Lose or control weight
Build muscle mass