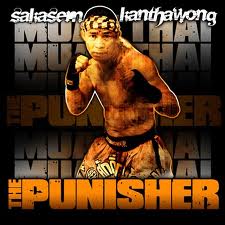 Constant And Never Ending Improvement is a phrase which I live by. It is important that we never stop learning and achieving higher levels in the Martial Arts and in Life. Regular testing at a Martial Arts School is imperative for the members to continue learning and growing and become successful in Competition and/or in real world combat situations. The achievement of the next belt or level should be your immediate focus with the goal of earning your Black Belt or Instructor Level as the long term goal. Before I give you the dates for the next testing, let me congratulate the following members who have passed their recent tests:
Gracie Brazilian Jiu-jitsu
Tim Ragusa-Brown Belt
Luis Deandre-Purple Belt
Chris Landry-Purple Belt
Krav Maga
Jim Swartz-Level 3
Nick Swartz-Level 3
Stan Moelius-Level 3
Jason Fielder-Level 3
Nicole North-Level 2
Brian Kinney-Level 2
Muay Thai kickboxing
Titus Simmons-Level 1 Shorts
Chris Landry-Level 1 Shorts
Bill Ong-Level 1 Shorts
John Pizio-Level 1 Shorts
John High-Level 1 Shorts
Eysung Yi-Level 1 Shorts
TESTING DATES AND TIMES
Krav Maga Tuesday, November 12 in Philadelphia 6:30 PM
Wednesday, November 13 in Northfield at 5:45 P
Brazilian Jiu-jitsu Tuesday, November 12 in Philadelphia at 7:30 PM
Wednesday, November 13 in Northfield at 6:30 PM
Kids Martial Arts Testing Wednesday, October 16th in Northfield at 4:45 PM
Saturday, October 19th in Philadelphia at 2 PM
Muay Thai Kickboxing Friday, November 22 in Northfield at 7 PM
Saturday, November 23 in Philadelphia at 3 PM
The Schools will both be closed on the following days:
Friday, October 25 (Northfield school closed) Philadelphia is open
Friday, October 31 Halloween (both schools closed)
Thanksgiving Thursday, November 28,29, and 30.
Sakasem "The Punisher" Muay Thai Bootcamp/Seminar/Shorts Test
Monday, November 18 thru Saturday, November 23, 2013.
(see flyer for details)
Good luck!
Yours in the Martial Arts,
Master Joe Diamond
Certified Official Representative Instructor of The Rickson Gracie International Jiu-jitsu Association
2nd degree Black belt in Brazilian Jiu-jitsu
Certified Muay Instrtuctor of Sakasem "The Punisher" Kanthawong
US Army Combatives Instructor Level 3
Certified Krav Maga Instructor Level 3 by Moni Azik
Brown Belt in Judo
5th Degree Black Belt in Tae Kwon Do